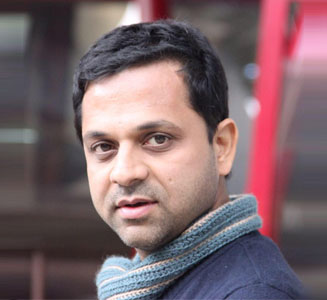 Mr.S.Prasanna Krishna
B.E, M.P.I.B, PgD SCM [The Robert Gordon University,UK],MBA [University of Toledo,USA]
Mr.Prasanna Krishna is an educationalist, serial entrepreneur, consultant, mentor and a public speaker. Prasanna is an active investor with 6 investments, of which he is the founder of 3. He is an active contributor in 4 industry associations and 2 NGOs.
Prasanna's passion is to help; support and advice graduates pursue their global careers, education and life. With this vision, he founded CAREER ZONE in 1997 and has assisted over 5000 students pursue education across the globe in over 300 universities. Having travelled extensively and visiting over 200 International Universities, he has comprehensive knowledge of top global universities. He holds a Bachelor's degree in Mechanical Engineering from Coimbatore Institute of Technology (CIT); a Post Graduation in Purchasing & Supply Chain Management from The Robert Gordon University (RGU), Scotland, UK and an MBA from University of Toledo, USA.
Deepa, his wife supports him in his business and they are blessed with a daughter, Sara. He is the great grandson of (Late) Dr.Avinashilingam Ayya, First Education Minister of Madras Province. His grandfather is a veteran congressman, Late.Dr.S.Ramaswamy The nuclear family still continues the family tradition of supporting a number of educational, social welfare and religious charities. He spends his free time playing golf and bridge.